** SPECIAL
EDITION !! **
Sunday December 12, 2010

DO NOT MISS !!





** ADVANCED BELLEEK AUCTION !!





Please Click on the following Link to register for and
research lots offered in this upcoming ULTIMATE
Auction of an extensive private Belleek collection !!

This is your ONCE-IN-A-LIFETIME opportunity to
discouver that FANTASTIC Belleek treasure that you
have always desired to obtain, but to this time has
continued to elude you and your collection !!

ALSO, remember, that the Holiday Season is upon us and
MANY of these treasures would make SPLENDID gifts for
that 'hard to shop for' Belleeker on your list !!

PLEASE be sure to FORWARD this Newslettre to ALL your
Belleeker friends and other interested collectors alike !!



UPCOMING CONVENTION NEWS !!

The Windy City Chapter is very excited to host the next
convention and is very busy with the plans !!

Chicago lost the Olympic bid but we DID gained the next
BCIS convention !! Please join us for a fun filled convention
where we talk about, shop for, auction off , and share
information regarding our favorite obsession, BELLEEK !!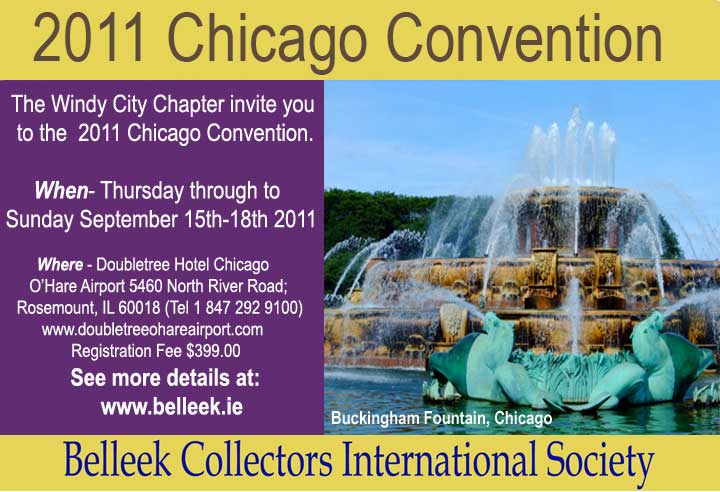 SO, SAVE THE DATE FOR BCIS 2011 CONVENTION -
CHICAGO, 15th thru 18th SEPTEMBER, 2011 !!

Click Chicago Convention Information for COMPLETE details !!

Remember, transportation and lodging is in the current
headset of INCREASING rates as space becomes a
premium !! So, book AS EARLY as you can to keep your
rates reasonable !!

Remember, most honest carriers will offer you a matching
rate, if your reservation drops in price !! Discuss this event
with them !!

BE SURE TO FORWARD THESE DATES AND ASSOCIATED
CONVENTION INFORMATION TO ALL YOUR BELLEEKER
FRIENDS !!

** SCHOLAR LINCOLN !!

FINALLY caught an image of the Ghost of Lincoln
Current on Halloween !!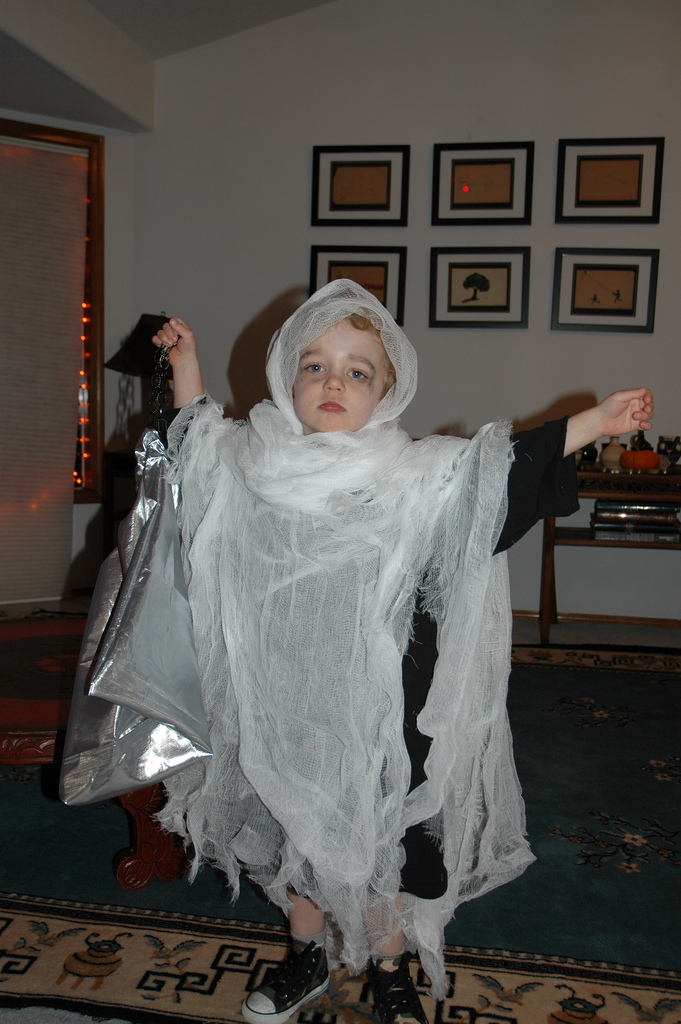 ALL Ghosts wear COMBAT tennies !!



** SUBSCRIPTION INFORMATION !!

For those of you I've 'lost contact' with, if you WERE
receiving my Newslettre and have NOT received one in
a bit, it's MOST probably due to a Change in YOUR
E-mail ID !! Post me, i.e., E-mail, your current ID and
I'll get you back on my list !!

If you read my Newslettres regularly and DID NOT
receive an E-mail notification of this Newslettre,
PLEASE just drop me an E-mail and I'll be sure to
get you BACK onto my Circulation list !! THANKS !!

Of course, if you're NOT currently on my List and
would LIKE to be in on my Mailing List, ALL you need
do is to drop me a SHORT note indicating 'that you
would like automatic notification of new Newslettres' !!
And, BINGO, I'll ADD you to my list and you'll begin
receiving upcoming Newslettre notifications !!

Belleekingly,

Del E. Domke, Belleek Consultant
16142 N.E. 15th. Street
Bellevue, WA 98008-2711
U.S.A.

Telephone : 1 (425) 746-6363
Message : 1 (425) 746-6363
FAX : 1 (425) 746-6363 (Télè first !!)
E-mail : delyicious@comcast.net
Web-site : The Beauty and Romance of Irish Belleek (or) :
http://delyicious.magix.net/public/index.html