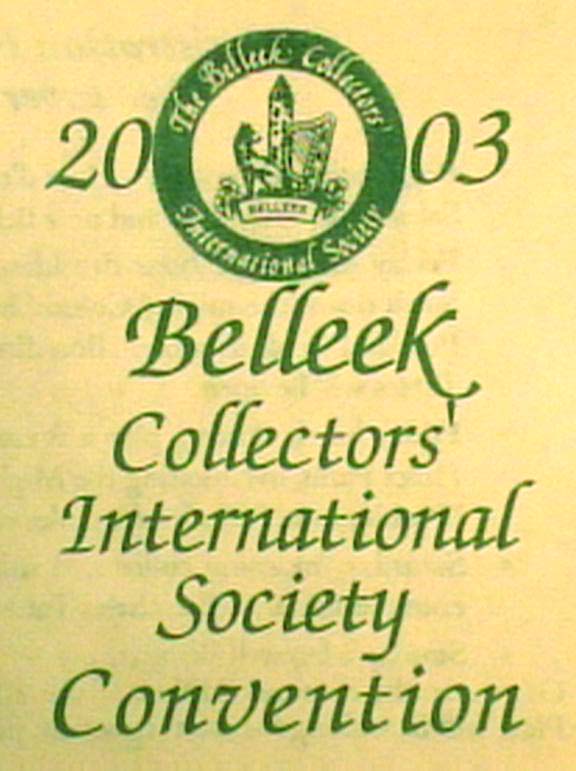 Thursday through Sunday Brunch
September 18 - 21, 2003







Double Tree Hotel
on the shores of the
Columbia River
Portland, Oregon





Columbia Chapter, B.C.I.S.,
takes great pleasure in serving as
your Host.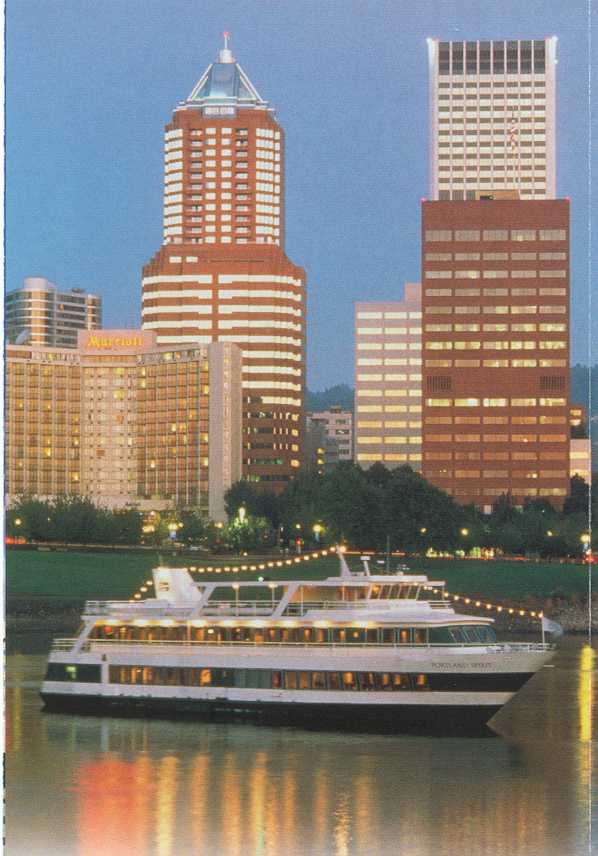 The Portland Spirit on the Willamette River, in front of
Tom McCall Park, downtown Portland.
Can you imagine yourself aboard?

Come sail with us on Friday morning along the shores
of both the Columbia and the Willamette Rivers.
View Portland, as you never seen it before.
Get acquainted with the 2002 Belleek Honoree, our
special sailing guest, before he/she leaves office.
Enjoy the company of other Belleekers. All this and
breakfast, is waiting for you.
The Portland Spirit will seat 350, has temperature
controlled decks for great sightseeing, full service bar,
and as you can see, she is a Beautiful Ship!!



Convention 2003 and You

Come see what the Beautiful Pacific
Northwest has for You. Your hotel is
located on an island nestled among beautiful
fir trees on one side, and the Columbia River
on the other. You will not be visiting just
another city, you will be in the mist of that
natural pure beauty you hear us,
Northwesteners, brag so much about. All
of this is just 10 minutes (freeway) from
downtown Portland, and 15 minutes from
the airport, plus there is a Shopping Center
just across Hayden Island Drive from our
hotel.

The Belleek Sales tables will be located in
the immediate area of the meeting room,
and will have ample open time. The Hotel
has only 351 rooms, so as you can see we
will be the BIG fish in a small pool, our
wish will be their command. They have
all the services of a large hotel, and
wonderful eating areas with grand views;
even a bar with billiards.

Mary Daly, Tour Manager, of RAZ
Transportation Company, has assured us
that your sightseeing wishes will be taken
care of. For those of you that are coming
early and/or staying on we will prepare a
listing and all necessary information for
making reservations. Tours cover
Portland City, Oregon Coast, Multi Day
Tours, Mt. Hood/Columbia Gorge Loop,
there is even a Spruce Goose (Howard
Hughes) and Wine Tasting tour.

This could go on and on, but space won't
allow. Please just come and let US
entertain YOU!

The Columbia Chapter